Streamline Your Finances: The Importance of Accounting Services for Your Business with AZ Easy CPA
Starting a new business can be both exciting and overwhelming. As a new business owner, you have a lot to handle, from creating a business plan to managing your finances. However, managing your finances is an essential aspect of running a business that you must pay attention to. As your company evolves, so do the complexities of your financials. This is why we recommend our accounting services for your business.
Read on as we will discuss the importance of accounting services for your business. Whether you're a new business owner looking for accounting services or an established business owner needing a modern approach to bookkeeping, we'll explore how accounting services can help you manage your finances more efficiently. 
Significance of Accounting Services in Supporting Your Business
As a business owner, you may wonder if accounting services are necessary, especially if you're starting. However, it's important to note that accounting plays a great role in ensuring the success of a business, regardless of size or industry. Good accounting helps you keep track of your financials, identify growth areas, and ensure compliance with regulatory requirements.
If your business doesn't have an accounting system set up yet or if the one in place isn't functioning correctly, it can be challenging to monitor where your money is coming from and where it's going—which means there's no way to know what parts of your business need improvement or even how much money you're making!
Accounting services can help you avoid these problems by providing a comprehensive overview of your company's finances. This includes everything from helping set up internal controls for cost-tracking and expense reimbursement procedures to ensuring that all business financial transactions are recorded accurately according to federal guidelines.
In addition to helping with basic financial recordkeeping processes such as payroll processing and bookkeeping tasks like paying bills on time and recording receipts accurately, so they stay aware of the situation (or worse!). Accountants also perform additional functions, such as tax planning services that help businesses plan for the future and ensure they're prepared for what's ahead. They can also advise business owners on making their businesses more profitable, which can help them achieve their goals.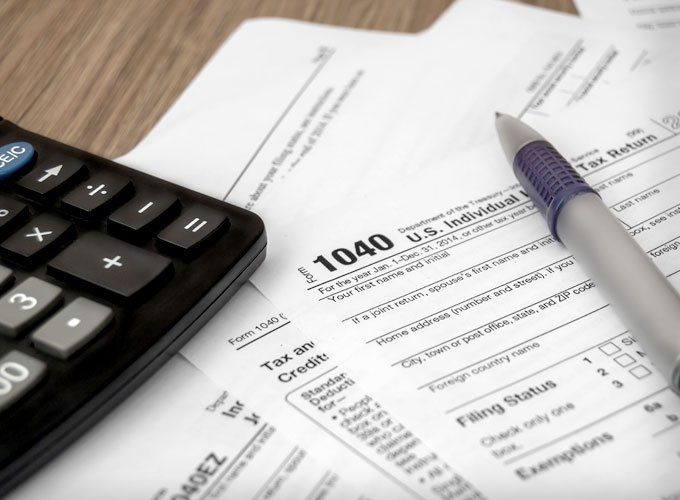 How Can AZ Easy CPA Help?
At AZ Easy CPA, our goal is to make the accounting process as easy and seamless as possible for our clients. We understand that accounting can be a daunting task, so we're committed to simplifying the process and offering innovative solutions to meet the unique needs of each business owner.
Our team of certified accounting professionals has extensive experience providing a wide range of accounting services, including bookkeeping, tax preparation, and financial statement preparation. We use the latest technology and software to ensure accuracy and efficiency in all our services. We simply offer the best accounting services for your business.
One of our top priorities is ensuring our clients have a modern view of their financials. Every business owner should have access to real-time financial data to make informed decisions about their business. That's why we offer cloud-based accounting solutions that allow our clients to access their financial information from anywhere at any time.
At AZ Easy CPA, we also understand the significance of adhering to tax laws and regulations to ensure compliance. We offer tax preparation services to help clients minimize their tax liabilities and comply with all tax requirements.
We believe that every business deserves the best accounting services, regardless of their industry. That's why we offer customized CPA services that are tailored to meet the unique needs of each industry we serve. Partner with us to provide accounting services for your business.
We pride ourselves on our commitment to quality and customer service. Our team is dedicated to delivering the best possible experience to our clients, and we go above and beyond to ensure their satisfaction. When you work with us, you can trust that you're getting the best CPA services in the industry.
If you're a business owner needing accounting services, AZ Easy CPA is here to help. Our goal is to simplify the accounting process for our clients and provide innovative solutions to meet their unique needs. Contact us now to learn more about our accounting services and how we can help your business grow. We will partner with you and lead your accounting services for your business.